Presentation
Winemakers...

Let us help you export your production.
Exporting has become a priority for all winemakers, though it remains a complex process, often requiring the advices of specialists.
Thanks to our 15 years of experience in wine-exporting, we have met a large number of importers and retailers in Europe, in America and in Asia.
You need help to contact the right clients : contact us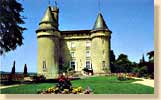 A family tradition

Anne-Catherine Vigouroux has a sound experience of the wine-exporting market.
Her family is one of the most renowned in the world of wine-producers of the famous viticultural region of the South-West of France, CAHORS.

Our export services

We select for you in each country the importers who may be interested in buying your wines. We can also identify your competitors on those markets.
We make the first contact on your behalf with importers and distributors. Detail of our offers.
If you do not wish to manage your own export service in European countries, we also act as a full export service : finding clients, sending them mails and samples, visiting them, invoicing, etc... contact us .

Conferences, wine fairs and missions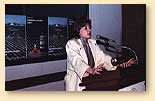 We also participate to the organization of International Wine Fairs in Europe and in the USA and organize business trip in various countries for producers.
contact us.



Internet
Since 1996, we have been working on the web in order to simplify contact between partners.

E-mail, on-line information, permanent market research and new information technologies, such as video-conference and chat are becoming essential parts of today's commercial communication. Let us help you use this new medium, produce or improve your web site and make it more lively with news and interactive content. contact us.


Importers...
You are looking for a wine of quality, not yet distributed in your area ? We probably have it already in our portfolio, and, if not, we can find it quickly, thanks to our close contact with a large group of independant wine-makers.
Read the list of our wine-makers partners
Contact us
Anne- Catherine' s news
Editorial
News
Tourism : Discover the Californian vineyards!

Diffusion list
Get your copy of our editorial in your mail !

Live Chat


Anne-Catherine VIGOUROUX's background.

In the eighties, Anne-Catherine VIGOUROUX went to the United States in order to promote the wines from the South West of France, and specifically the "Black Wine of CAHORS". She then travelled around the country and met a lot of importers, distributors, major retailers as well as journalists.


Her books



Anne-Catherine
VIGOUROUX has since published 2 major books on wine-importers in Europe and in the USA.



Our selection of domaines

Anne-Catherine's experience allows her to approach importers of wine worldwide with a selection of fine domaines wines . Our selection..



Our on-line chat
For several months, we have been able to use the new concepts offered by the web : It results in an on-line chat, offering on-line consulting and conferences. Meet us at a precise date and hour and we'll be delighted to chat with you and your representatives (wherever you are in this world !) for the price of a local call. Determine a date ?